Let Poetry Embrace you
A campaign joined together with "I am a Cancer Warrior"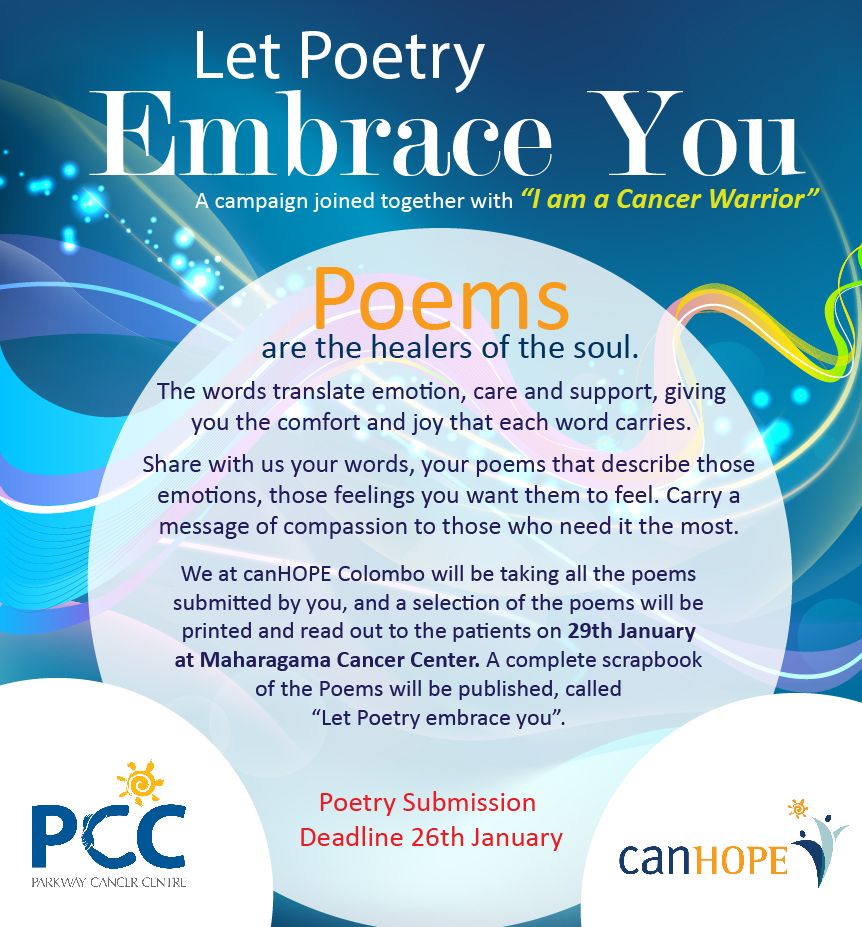 Poems are the healers of the soul. The words translate emotion, care and support, giving you the comfort and joy that each word carries.
Share with us your words, your poems that describe those emotions, those feelings you want them to feel. Carry a message of compassion to those who need it the most.
We at canHOPE Colombo will be talking all the poems submitted by you, and a selection of the poems will be printed and read out to the patients on 29th January 2015 at Maharagama Cancer Center. A complete scrapbook of the poems will be published called "Let Poetry embrace you".
You can submit your poems through our Twitter page, FB page or you can email us on colombo@canhope.org
Send your entries today before 26th January